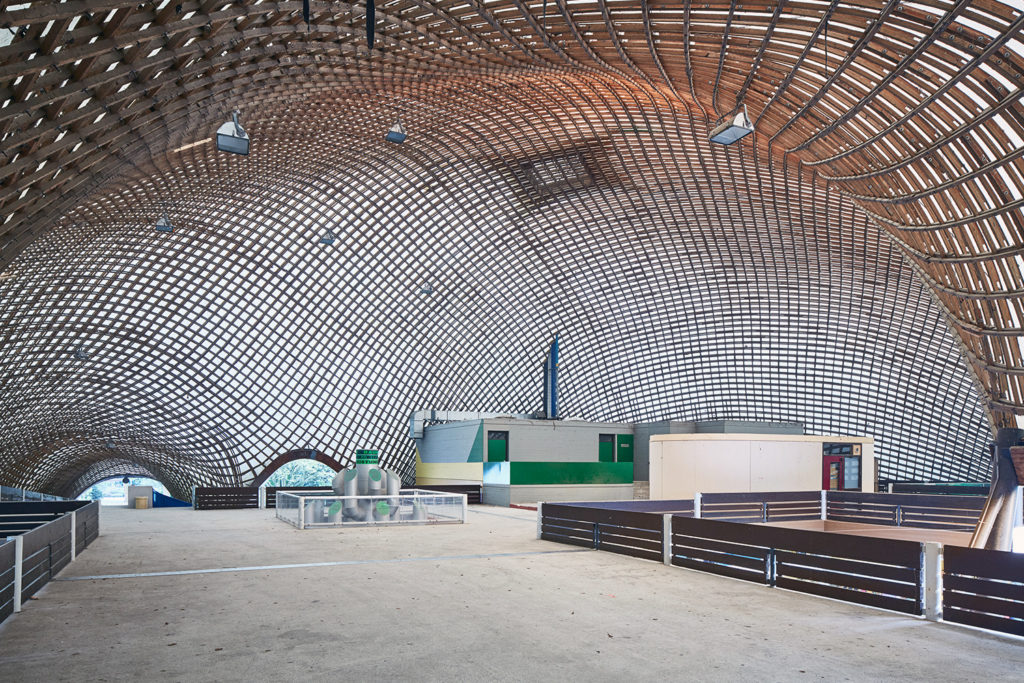 Literature
B. Burkhardt and F. Otto, "Multihalle Mannheim," Institut für Leichte Flächentragwerke (IL), Universität Stuttgart, vol. 13, 1978
E. Happold and W. I. Liddell, "Timber lattice roof for the Mannheim Bundesgartenschau," The Structural Engineer, vol. 53, no. 3, pp. 99–135, 1975
I. Liddell, "Frei Otto and the development of gridshells," Case Studies in Structural Engineering, vol. 4, no. Supplement C, pp. 39–49, 2015
G. Quinn and C. Gengnagel, "A Review Of Elastic Grid Shells, Their Erection Methods And The Potential Use Of Pneumatic Formwork," WIT Transactions on The Built Environment, vol. 136, 2014.